Profile

Saraphina's Dreamy Adventures
To blog, perchance to dream
This journal should be viewed with discretion.
Free Account
Created on 2009-05-01 18:24:26 (#181793), last updated 2015-09-02 (106 weeks ago)
14,598 comments received, 5 comments posted
3,174 Journal Entries, 99 Tags, 0 Memories, 4 Icons

About

Mini Bio
The Convent of the Pure will be released by the Apex Book Company on April 1st 2009!

A Year and A Day is, for the time being STILL AVAILABLE at Amazon,
Barnes and Noble, and Books-a-Million!!
The books have been remaindered and copies will sell out quickly. Be sure to get YOURS today!






And don't forget to sign up for my "writerblog"

sara_m_harvey for more literary news and events!


*SQUEE!*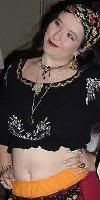 "Si khohaimo may patshivalosar o tshatshimo."
("There are lies more believable than truth.")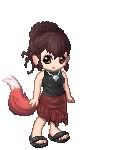 Better known as a Force of Nature, I have a Master's Degree in Costume Studies from New York University and am about to burst upon the costume design scene...or get my novel published.... (check out mine and others' work over at

blatantlyhonest!!)



I currently live here in Nashville, TN with the love of my life, Matt. You'll find his rantings and ramblings at

desuvan.
We're both writers, although he means to do that as a career, I just do it for the fun. And the chicks. ;-)
My first novel, A Year and A Day is OUT NOW! and is available at CVS pharmacies, online, and by special order from Borders and Barnes and Noble.


Mostly, I design, research, and create costumes and costume pieces (hats, handkerchiefs, etc.). I will be contributing a chapter on the 17th century to a costume history text for Greenwood Press.
Currently, I am teaching design at the International Academy of Design and Technology in Nashville, TN. I had been working in Franklin, TN as an assistant professor before I was rather unceremoniously "not renewed." Previous to that, I was employed as the Assistant Designer of the Renaissance Pleaure Faire in So.Cal. and before that employed as a Costume Assistant at Walt Disney World (which SUCKED!). I have spent most of my life doing theatre and I also dabble in opera. I have been working at the CA Renaissance Pleasure Faires for more seasons than I care to admit to and I have been gaming for even longer than that!


I have a very dramatic Border Collie/Blue Heeler mix named Guinevere. She's the silly-sulky-sighing light of my life!
In January 2008 we added to the canine family with Eowyn, a foundling stray who turns out to be a half yellow lab and half Basenji. We originally intended to take her in as a foster but she grew on us so we've kept her. She is one of the sweetest dogs I have ever met and a welcome addition to the pack!

---

I began this journal as a medium for this wacky existence better known as my life...so I thought I would use this venue to collect my thoughts, recount my adventures, keep you good people up on the news of my life, post fiction and poetry, and have a way to receive feedback. I am having lots of adventures as I have been on the move all across America since 2000.

I shall impart for you my Romany wisdom with my Three Rules of Life:

Rule #1Never pack more than you can carry (all at once, by yourself,on and off of buses, trains, subways, or your own two feet)!
Rule #2 No matter how much it may suck right now, trust me, it will be funny later.
Rule #3Don't get caught! (The old gypsy saying goes, "If you can't be good, be careful. And if you can't be careful, be quick!")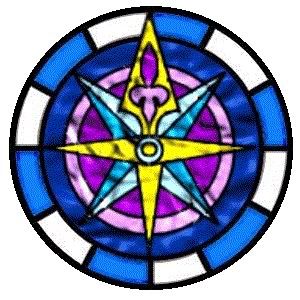 "When you stay in one place,the sweat running from your brow digs your grave. So, travel on!"
Kushty bok!
Made by

vyvolat_hokej
Castro Valley, CA weather
Nashville, TN weather

Connect
1001 insomniac nights, 1k1in, 365+1,
80s
,
abney park
, angelia sparrow,
angels
,
anne boleyn
,
are you being served?
,
bast
,
bastet
,
beadwork
,
beethoven
,
benzai-ten
,
books
,
bpal
,
bread
,
castle
,
catherynne m. valente
,
catholic
,
cats
,
celestial
,
celtic
,
celtic music
, changeling:the dreaming,
cheese
,
cherie priest
,
corsets
,
costume history
,
costumes
,
costuming
,
courtesans
,
csi
,
daffodils
,
dangermouse
,
dark chocolate
,
dirty jobs
,
dolls
,
dragons
,
dream catchers
,
dreams
,
duran duran
,
elegba
, elizabeth donald,
elizabethan
,
elizabethan costume
,
embroidery
,
eponine
,
eshu
,
esmeralda
,
faeries
,
fantasy
,
firefly
,
flirting
,
found art
,
foxes
,
francesca lia block
,
geisha
,
ghost in the shell
,
ghosts
,
glam rock
,
guinness
,
gypsies
,
historic costume
,
historical costume
,
historical fiction
,
history
,
hockey
,
horror
,
horses
,
in-n-out burger
,
inari
,
ireland
,
isadora duncan
,
jacqueline carey
,
japan
,
japanese things
,
jewelry
,
julian
,
keys
,
kilts
,
kimono
,
kitsune
,
kushiel
,
larp
,
law and order
,
les miserables
,
long hair
,
loreena mckennitt
, lotions and creams,
mardi gras beads
,
millinery
,
miyazaki
,
mononoke hime
,
mozart
,
naptime
,
nashville predators
,
neil gaiman
,
no reservations
,
nyc
,
nyu
,
ocean
,
pacific ocean
,
pagans
,
perfumes
, phina,
pirates
,
pre-raphaelite art
,
pre-raphaelites
, pub music,
queen elizabeth
,
rain
,
reading
,
redwood trees
,
renaissance faires
,
rituals
,
road trips
,
robin hood
,
rom
,
romany
,
rpg
,
sailor moon
,
saints
,
santa cruz
,
serenity
,
sewing
, shichifukujin,
shinto
,
shintoism
,
shiny stuff
,
shiny things
,
shopping
,
showtunes
,
sj sharks
,
sleep
,
sparkly things
,
spirited away
, spoon rings,
steampunk
,
storytelling
,
strongbad
,
superstitions
,
swing
,
tarot
,
tea
,
tea ceremony
, tea garden,
tea rooms
,
tea shops
, the poxy boggards,
theatre
,
thor
,
thunder
,
transformers
,
travel
,
traveling
,
trinkets
,
u2
,
ucsc
,
urban fantasy
,
vampire:the masquerade
,
vampires
,
veselka
,
water
,
weetzie bat
,
white wolf
,
windchimes
,
wine
,
witchcraft
,
witches
,
writing
, year and a day,
yokohama kaidashi kikou

People
[View Entries]

Communities
[View entries]

Feeds
[View Entries]

Subscriptions (0)

Linking
To link to this user, copy this code:
On Dreamwidth:
Elsewhere: